Tec Centro Graduates on the front lines of COVID-19
For over 40 years, SACA has been improving the lives of the most marginalized in our community. Tec Centro, SACA's workforce development center, empowers our community through language development, basic adult education, bilingual skills training, and job readiness and placement.Now our graduates are not only improving their own lives, but also giving back to the community during this time of crisis. There are many stories of their compassion and caring, and today, I want to share the story of one of our recent healthcare professional graduates who is working in the community right now: Rosie*.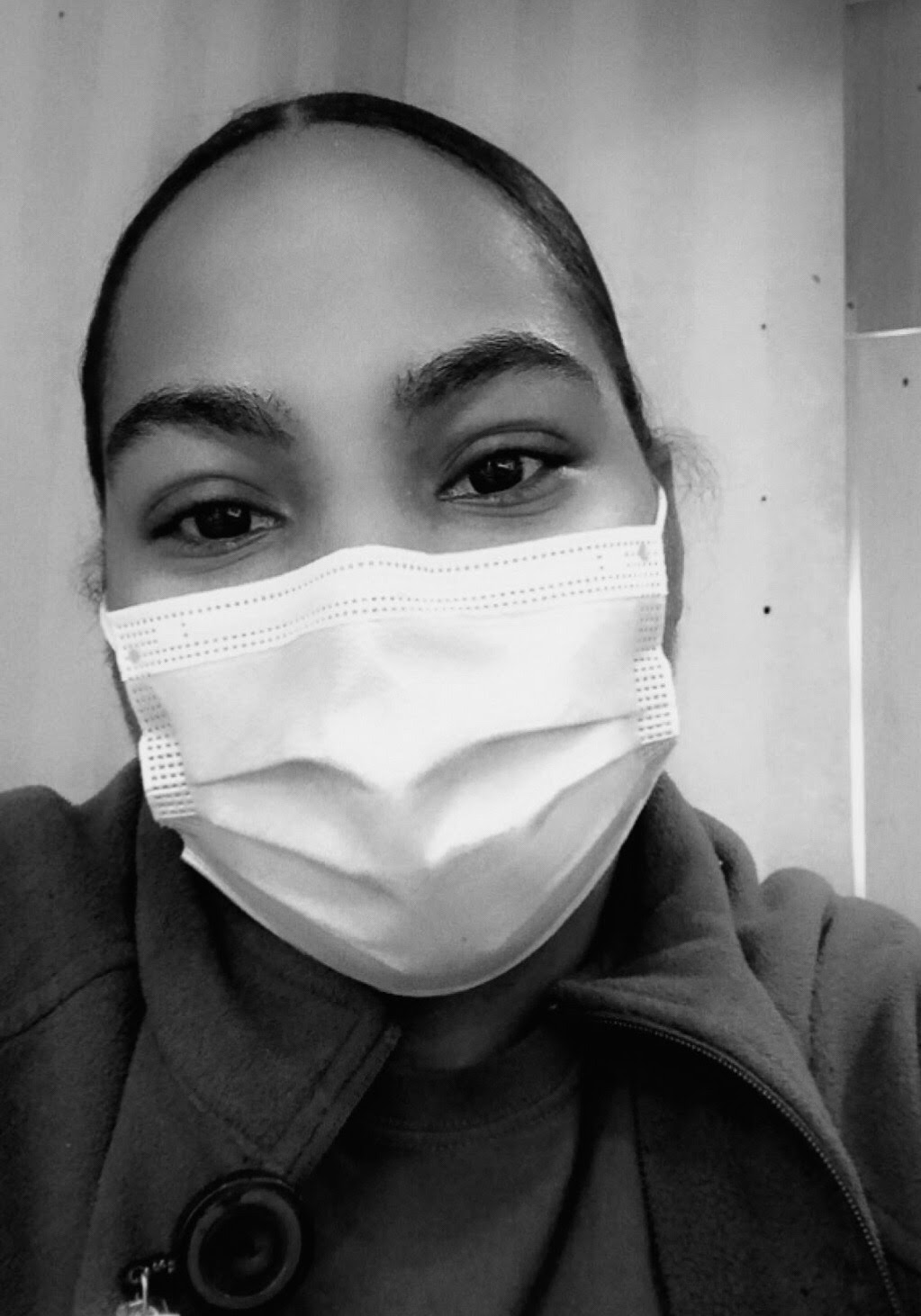 Rosie is a 2020 Tec Centro program graduate employed in one of our local hospitals, and a mother of two. She completed Tec Centro's Physician Office Assistant (POA) program just this winter, and now is busy protecting us all from the dangers of coronavirus.
"I feel Tec Centro prepared me well for what I am experiencing," Rosie said. "During my classes, I worked on a hands-on project studying pandemics and epidemics – basically studying how these things can spread very fast." Her education at Tec Centro prepared Rosie well for the heightened environment she's now facing at work and laid a strong foundation to help her protect her own health and safety.
Rosie's life at home has changed the most though: "Our days are stressful, and with the novel coronavirus, that stress often follows me home. When I get home, I must care for my clothes and scrubs in a very particular way to avoid infecting my family. I have had to explain to my kids that I cannot touch them until I have taken care of my clothes and showered. For my children, it is hard to explain that there is a serious virus going on out there." However, Rosie's children are learning to live with this new reality. "I explained to my kids 'that mommy is at work to help people stay healthy, but that means that I can't always hug you the minute I return from work."
Still, through everything, Rosie has kept a positive attitude: "Everyone at work has high hopes; we stick together and hope we will all get through this together. Our main thing now is to be there for everyone. We are lucky to have the specialized skills to help our community in this time of need, and we feel it is our responsibility to use those skills to help. We are here dealing with the coronavirus first-hand. For some, it is just a virus, but for us it is more than that. We need to be the support for our patients now, especially since they cannot have family visits."
Rosie is going above and beyond with her work, but Tec Centro prepared her for that.  She came to Tec Centro after her maternity leave with her second child.  "Tec Centro was a great opportunity for me," says Rosie. "I hope that others would take advantage of the opportunities offered there.  I am nervous to see what the future holds for us.  How long will things be shut down and people be without jobs? I feel secure in my job."
Tec Centro offers healthcare training for adult learners at very little cost to them. Tec Centro helps them become certified medical assistants, medical assistants, physician office assistants, dental assistants, and phlebotomy assistants. Currently, students in these programs are completing their class work remotely, but so much of their learning needs to be hands-on. We look forward to re-opening our program, but for now, I am proud of how our students and teachers are doing their best to carry on.
The Physician Office Assistant program consists of a total of 332 hours of training. This fast-paced course is taught in strategic partnership with HACC. It includes 172 hours of classroom/lab instruction and concludes with 160 hours of unpaid clinical practicum experience. Our graduates value the course because it introduces them to the allied health field, medical terminology and disease, anatomy and physiology, and medical and clinical labs. It also teaches them the communication, ethics, and professional skills they need in their new roles.
Tec Centro absorbs over 90% of the cost of each student's training, taking on a cost $3,387 per student in the program. In contrast, our students pay is $50 (plus the cost of books and uniforms). By limiting student costs without compromising on quality, Tec Centro is able to train great healthcare professionals.
Like our Tec Centro graduates on the front lines, we hope you and your family stay safe and healthy. Whether it is through programs like our Community Meals Grab & Go program or sharing important information on WLCH Radio Centro throughout the day, we at SACA are always focused on doing what is best for everyone in our community. Lancaster is our home and we are proud to support the vulnerable members of our community who need us the most during this unprecedented time.